The Duality Of Every Sign In Art
Cornelia Bogaard

THE DUALITY OF EVERY SIGN IN ART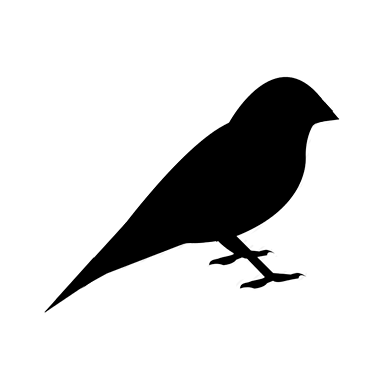 Art and life are not one, but they must become united in myself — in the unity of my answerability.
— Mikhail Bakhtin1
As a student of the great Russian philosopher and literary theorist, Mikhail Bakhtin (1895-1975), I've often wondered what a Bakhtin museum would look like. By this I don't mean the actual Bakhtin Museum that opened in Orel (now Orel City), Russia in 2005 which, according to the website, is located on the site of the former Bakhtin family estate. It is said to display personal items as well as photographs of Bakhtin and Orel at that time.2 The same town pays tribute to several other of its famous sons with museums dedicated to Ivan Turgenev (Fathers and Sons, 1862), Leonid N. Andreyev, Nikolai Leskov and Ivan Bunin emphasizing Orel's rich literary tradition.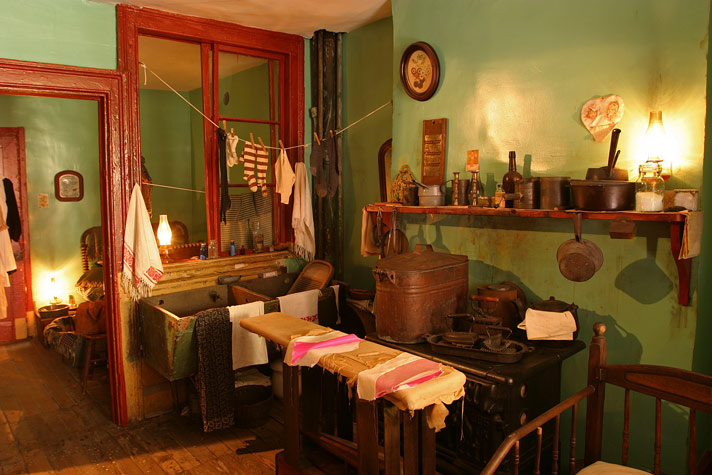 the tenement museum on manhattan's lower east side, once home to nearly 7000 working class immigrants, presents itself as a dialogic museum where visitors are given the freedom to co-create new meaning around stories and objects ...
+
In contrast, my ideal Bakhtin Museum would be designed and organized around Bakhtin's philosophical ideas that became known in the Western world through his seminal work, Problems of Dostoevsky's Poetics (1963). In it, Bakhtin introduced concepts such as polyphony, heteroglossia, chronotope, carnival and dialogue that has occupied scholars and students in the human sciences ever since. None of these ideas are straightforward or easy to explain, let alone do they lend themselves to be implemented as a design strategy in museum exhibits. Yet Bakhtin's notions do prompt us to radically rethink all forms of communication.
As a literary theorist, Bakhtin had a unique approach to (verbal) art which he defined as a system of signs. Yet unlike the Formalists, Bakhtin stressed the importance of relationality between the self and other, mind and world, in real time and space. Seen from this perspective any dialogue between human beings is relevant to the specific location where the interaction occurs. Aesthetic activity therefore is never stable, final or complete. Bakhtin's observation is radical in the sense that it poses important questions about art and selfhood. If aesthetic activity is a way of authoring, based on utterances between the self and other, who is to claim authorship? In other words, art is not the outcome of one's own consciousness but it needs the authority of others to render it complete.
bakhtin describes dostoevsky's novels as "not a multitude ...
+
Bakhtin lived a long and hard life that included such dramatic world events as the Bolshevik Revolution (1917), the German invasion starting in 1941, and the political repression of the Soviet Union culminating during the Stalin era. All of these had a great impact on his life and career that was already plagued by poor health and unstable living conditions. Bakhtin's writings which covered such diverse fields as semiotics, literary theory, social theory, linguistics, psychology and anthropology barely survived. Some of his important manuscripts were destroyed in the war; others were banned from publication. As his main biographers, Katerina Clark and Michael Holquist have noted, the obscurity that surrounded Bakhtin during his lifetime stands in sharp contrast to the posthumous fame that the western world bestowed on him, especially since the 1960s when two of Bakhtin's major works were published. 3
Today, Bakhtin's Problems of Dostoevsky's Poetics (1963) and Rabelais and his World (1965) are internationally acclaimed in the world of letters and humanities generally. His other writings too have been translated in multiple languages and are studied around the world. In 1994 the University of Sheffield, UK, opened a Bakhtin Centre4 that maintains the largest database on Bakhtin and the so-called Bakhtin Circle.5 The past two decades particularly, scholars from around the world have published many books and articles in a wide range of academic disciplines. Symposia and conferences have been dedicated to latest research.
Bakhtin's dialogical … drastically redefines our understanding of the museum's social, ethical and political role.
the arts seem to be undergoing a process of rapid dematerialization and (d)evolution...
+
Curiously, the art world has been slow to respond to Bakhtin's theories. In 1995 Deborah Haynes published Bakhtin and the Visual Arts that set out to demonstrate why Bakhtin's understanding of the creative process could be relevant for artists, art historians and theorists. 6 In 2013 Haynes followed up with Bakhtin Reframed that expanded on Bakhtin's ethico-aesthetics and the implications for today's creative practice. Although Haynes does not specifically mention museum practitioners, I want to make the case that they are implied in Bakhtin's approach to art — as never autonomous but always existing within historical and cultural processes. 7
Bakhtin's thinking has appeared attractive, especially for those museums that seek to reinvent themselves in a world where authority is regarded with utmost suspicion. In his Problems of Dostoevsky's Poetics (1963), Bakhtin claims that novels such as The Brothers Karamazov (

) were not written with the aim to offer one vision only, but they are set up to describe situations from multiple angles. Interestingly, as Bakhtin noted, the main locus for dialogic interactions is not in the exchange between characters, as one might expect, but in the orchestration of voices by the commenting narrator, whose discourse Bakhtin finds loaded with diverse voices brought into complex interactions. According to Bakhtin, Dostoevsky's novels are uniquely dialogical because the voice of the author merges with the characters in the book, creating ever new and changing realities.
Seen from this perspective, Dostoevsky's novels can be interpreted as a critique of the authoritative voice, because every truth, including the author's, is one truth among many. Bakhtin is not saying that the role of the author is negligible, or that the concept of "truth" is no longer possible. Nor is he suggesting that language is a closed, stable system. Defying both Structuralism and Poststructuralism, for Bakhtin, the polyphonic truth is grounded in multiple voices that interact simultaneously. That is not to say that Bakhtin is promoting anarchy, as if many voices carry many truths and that in the end the strongest voice prevails. Rather, it is through their relationship with and commitment to the world that they generate a new type of ideology, one that is not tied anymore to a fixed and stable content but to the function of each character at play in a given moment.
Bakhtin's concept of dialogue raises a number of questions. On the one hand, Bakhtin claims that every person has a unique voice capable of setting up situations that require a response from others. The resulting dialogue is an ongoing process, opening up new possibilities and actions. Bakhtin thus claims that human beings have agency as they create their own world. At the same time, humans are subject to the situations around them. They cannot control their own environment, or other people for that matter, but that isn't to say that they aren't capable of changing the course of action. In other words, there is a tension between the potential of human agency on the one hand, and their limitations that results from a being in the world with other human beings.
…what happens when a museum is asked to challenge the monologic pedagogy model that was established during the Enlightenment?
Bakhtin's dialogical has great potential for the contemporary museum as it drastically redefines our understanding of the museum's social, ethical and political role. But what happens when a museum is asked to challenge the monologic pedagogy model that was established during the Enlightenment? According to this model the museum's (art) historical knowledge is privileged whereas the visitor's role is being downplayed or even denied. The dialogical museum on the other hand, is asked to provide a place where people are given the freedom to co-create new meaning around stories and objects, inviting unpredictability to enter the work. To better understand what this means we need to pause for a while at the concept of dialogue, which is the master key to all of Bakhtin's thinking.
The term dialogue has at least three distinct meanings for Bakhtin. First, dialogue is a form of "truth" that cannot be grasped by one single consciousness but exists as a result of human interaction. Dialogue is distinctly open-ended and as such, it should not be confused with dialectic, which is progressive in the sense that it seeks a resolution between two oppositions (thesis and antithesis). Second, dialogue relates to an approach to language that presupposes "addressivity." According to Bakhtin, language is never made up of neutral sentences but of utterances, which is to say, words are always spoken at a specific moment in time, in response to a certain event. Utterances cannot be repeated, as they are shaped by the listener while they are in the process of being made. Finally, utterances also bear with them the memories of other utterances while they respond to or anticipate new utterances. This last potential of the utterance is what Bakhtin calls the "double-voiced" dialogue, which takes a single utterance in anticipation of a response.
For museums wanting to incorporate elements of the dialogic in their exhibit design or educational practices, it means that every presentation must be respectful of the narratives constructed by viewers. Not only that, museum curators should be mindful also of how they construct their own narrative. The tension that may occur between the two is what makes the critical performance of knowledge possible in museums and as a result, connects the museum with the community it serves. 8
Dialogue presupposes authority and addressivity, as words are always spoken by someone, for someone. As Bakhtin puts it, "Thus, form is the expression of the active, axiological relationship of the author-creator and of the recipient (who co-creates the form) to content."9 Bakhtin refers to the unique ability to step outside oneself and be open to another consciousness — the gift of the self to the other. In this exchange truth happens although this is never a static, absolute truth. Instead, it is between the self and other — as in a third space — that meaning-making occurs.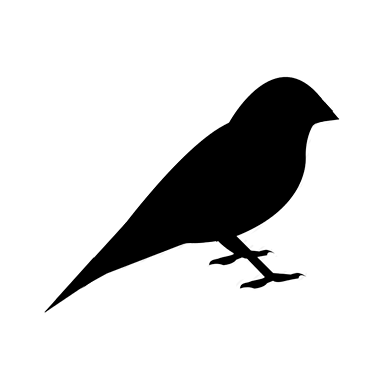 †The Tenement Museum on Manhattan's Lower East Side, once home to nearly 7000 working class immigrants, presents itself as a dialogic museum where visitors are given the freedom to co-create new meaning around stories and objects. The museum seeks to achieve this by presenting a variety of immigrant family lives as a sophisticated expression of multiple speech utterances and responses within the museum's framework. Yet the museum's engagement with the American identity debate, subscribing to the ideal of upward mobility of the immigrant experience, overrides its intention to be a space for dialogue. It shows that dialogism, idealized as communication by museums, is one of the most difficult textual elements for a museum to achieve.
1Bakhtin, Mikhail. "Art and Answerability" (1919). In Art and Answerability: Early Philosophical Essays by M. M. Bakhtin. Michael Holquist and Vadim Liapunov, eds. Vadim Liapunov trans. Austin, TX: Texas University Press, 1990.
2https://rusmania.com/central/oryol-region/oryol/sights/north-of-the-rivers-orlik-and-oka/mikhail-bakhtin-museum
3Katerina Clark and Michael Holquist, Mikhail Bakhtin (1984).
4Bakhtin Center, University of Sheffield, http://www.sheffield.ac.uk/bakhtin.
5It is widely held that Bakhtin sometimes published under names of his friends which has resulted in a subcategory of Bakhtin studies. See Michael Holquist, Dialogism (Routledge 1990), 8.
6Deborah Haynes, Bakhtin and the Visual Arts (1995), 7.
7Deborah Haynes, Bakhtin Reframed (2013), 5.
8 Garoian, Charles R., 'Performing the Museum'. Studies in Art Education, Vol. 42, No.3 (Spring 2001) 237-238.
9 Mikhail Bakhtin, "Supplement to The Problem of Content, Material and Form in Verbal Art", Art and Answerability, Michael Holquist and Vadim Liapunov, (eds.), trans. Vadim Liapunov (Austin, TX: University of Texas Press, 1990), 306.
Dr. Cornelia Bogaard is executive director of the
Western Kansas Community Foundation
in Garden City, Kansas. Her recent curatorial appointments include executive director/curator for the Rocky Flats Institute and Museum in Arvada, CO and curator for the Hotel de Paris Museum in Georgetown, CO. She has taught art history and arts and cultural management in the Denver Metro area and Flagstaff, AZ, and is currently a teaching assistant for the
Institute for Doctoral Studies in the Visual Arts
(Portland, ME), where she received a doctorate degree in philosophy, aesthetics and art theory in 2015. You can read her dissertation,
Never an Alibi: The Dialogical Museum
here
. She is currently preparing a book publication on the dialogical museum inspired by Mikhail Bakhtin.
Landing Page Image: Fyodor Dostoevsky, Notes and Drawings from Crime and Punishment. via Open Culture.org
Tags:
Bakhtin (Mikhail)
,
Dialogic
,
Exhibition
,
Monologic
,
Polyphony