…but the Great Paintings are very, very strange.
Frank Auerbach

(Citation)†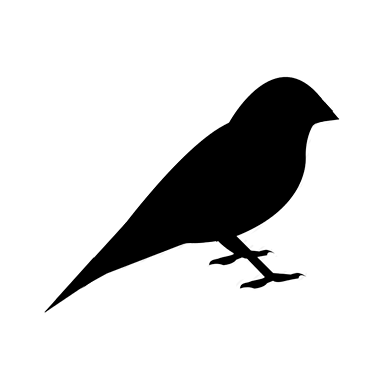 Cover
: John Constable,
Cenotaph to the Memory of Sir Joshua Reynolds
, 1833-6 (detail). Photo:
The National Gallery, London
. Please see our Fair Use disclaimer.
I've been sleepwalking all my life, really. But what happens is, I learn. Every single painting, even if it's of the same subject — even if it's of the same subject for the twelfth time — if something's moved slightly to the left or to the right, or takes on a bigger canvas or a smaller canvas, it's an entirely different formal problem. And gradually I become used to — I might do the same stupid thing again and again, and after I've done it half a dozen times, I may realize, "this is extremely stupid," or I may do the same timid thing again and again and I may find it's timid; or I might, you know, get so impatient with a painting and have acquired so much feeling about all the things that have gone on, that when I repaint it, a lot more is brought into play in the way of memory, knowledge and observation than it was at the beginning.
Fair Use Disclaimer. This article includes unlicensed copyright-protected works for the purpose of criticism, research or comment.
And so … I notice that sometimes some of the small paintings look as though they're done alla prima, done in one go. They're not like that at all. There isn't a painting of mine that hasn't gone through thirty, forty, fifty or two-hundred separate versions before it's finished.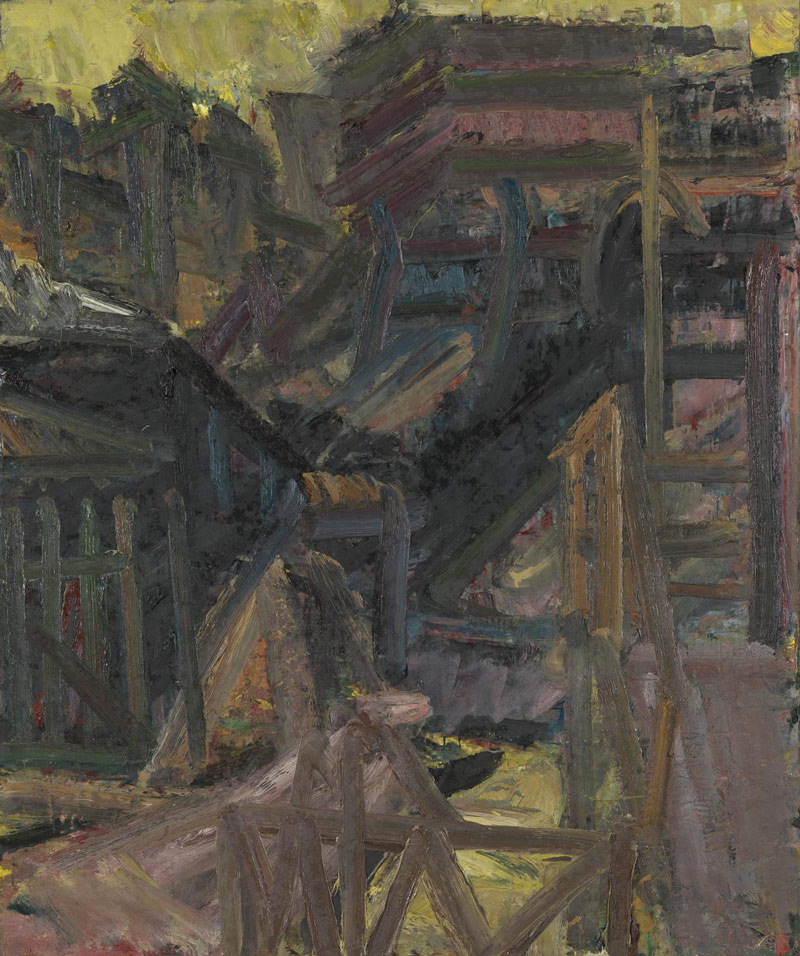 Detail: Hover
I also want it to be an extraordinary image. I mean, I got a photograph this morning through the post of something that I finished about two months ago — and I find it very valuable because … I don't brood over things, I don't look at things, I like to ship them out as quickly as possible … and this looked to me a bit fierce, a bit wild, a bit strange as an image, and all these things that one does to lead up to it are, finally, so that there should be an image on the canvas, in the frame, that has its own life and its own vitality, and I hope it wakes one up and disturbs one.
We were looking on the way here at the Constable, and I've looked at Constables again and again and again and they've become — you know, they're on tea trays, they're on biscuit tins, people think of the as a) beautiful and b) very english and so-on — and they are the strangest of productions.
"there was a precedent for auerbach's use of raw and rough subject matter —
+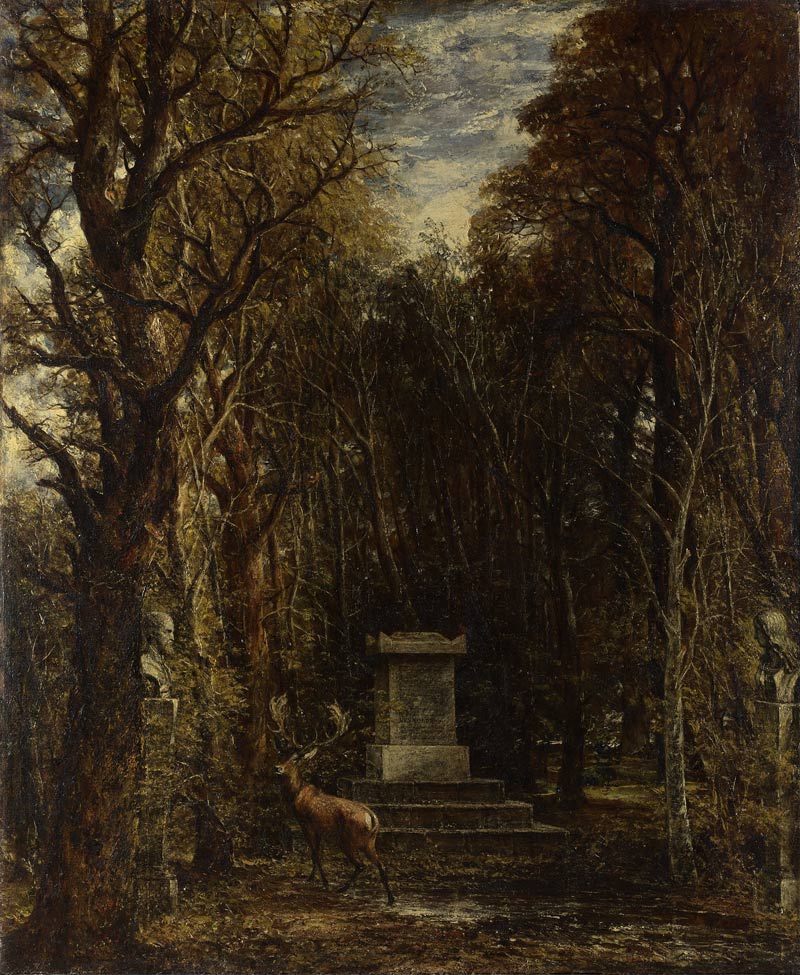 "the spoon [breton] saw as an example of 'convulsive beauty'...
+
I mean, as far as surrealism is concerned, Dali was an interesting painter but is not half as surrealist as that extraordinary monument to Sir Joshua Reynolds, surrounded by dank vegetation. I mean, it sends shivers down my back. It's not an acceptable composition. It's a strange, haunted, curious thing. And Salisbury Cathedral, rarefied, reaching to the heavens, and an old cart in the front made of misshapen logs and so-on. It's a surrealist contrast. We've got used to these things, but the Great Paintings are very, very strange. I don't know who it was who said, Art should be convulsive, but unless it's that, it's nothing. Art, for it to be wholesome and sensible, and what they call beautiful, is not of the slightest use. It's supposed to quicken one into life.
John Constable,
Salisbury Cathedral from the Meadows
, 1831, oil on canvas, 60.5 x 75.6 in. Photo:
Tate
. Please see our Fair Use disclaimer.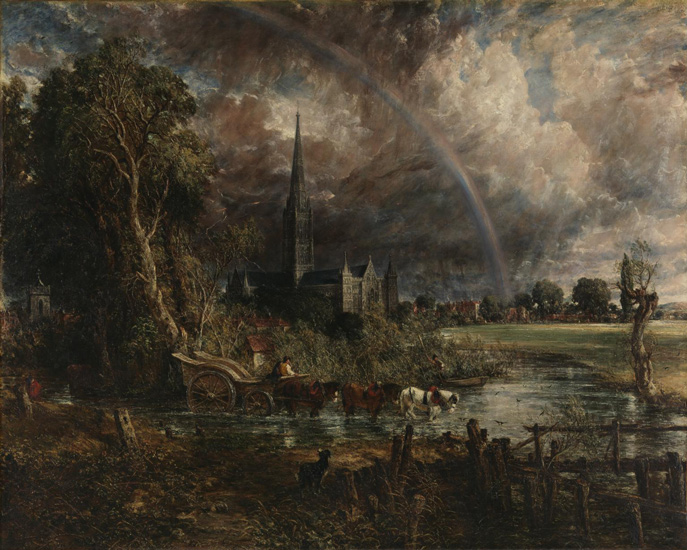 I find it very, very difficult to imagine being in a room by myself and looking at a wall and thinking, What art shall I do next? Because I want it to be something that stands up for itself and that works by its own rules and that even if you saw it upside-down or half-way across the world, it would still have a vitality — which is finally, I suppose, a sort of subtext, or inner vitality. But for me that arises entirely from my physical experience, my place in the world.
"it is certain that the impressionists put themselves out more than we do in England...
+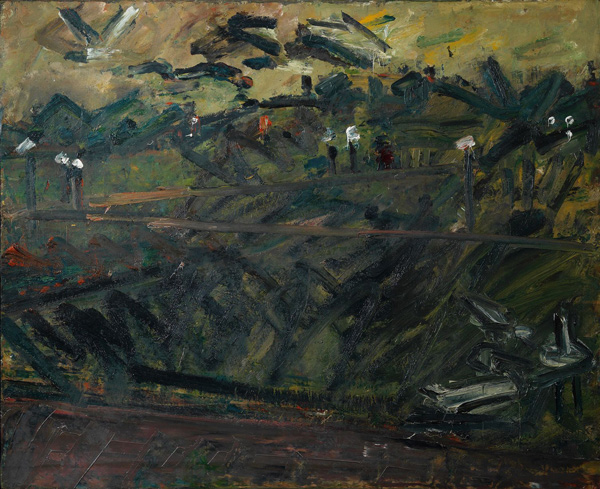 Sickert says somewhere, slightingly, of something, That it isn't exactly like a page torn from the book of life. And, actually, I'd like my pictures to feel as though they were a page torn from the book of life. And I have to say that 95% of the pictures I see on the walls seem concoctions to me.
[finch-inline]
†From: Frank Auerbach in conversation with Tim Marlow, the Royal Academy of Arts, 6 July 2015.
This excerpt appears on the Finch for the purpose of criticism, research or comment. More here.
More
All great paintings are classical in the sense that it's complete in itself. "Concoction" I think means that works like a game of spillikins, or pattern making — without any component of the poison, the strangeness, the oddity, that justifies the existence of the picture … I was referring to the academic nude … If you pose a nude in what's supposed to be a classical pose and then tell people to paint it in a certain way, and they have no particular connection with it, the whole thing might appear to be a concoction. If you take triangle square and a straight line, and arrange them in what seems to you to be some harmonious way, you know, it's a sort of recipe without introduction of the bit of poison, the bit of strangeness, the bit of raw life that justifies the existence of a work of art.
Q: And that strangeness can never be pre-conceived, do you think? Or does it have to emerge through the process —
No, I don't think it can. I think that's the perl in the oyster. I think that's the thing that irritates the picture into being.
Listen: Frank Auerbach in conversation with Tim Marlow, the Royal Academy of Arts, 6 July 2015.
[Painting] is a human construct. It's formed by everybody who's done it. And when you're doing it any way that means anything at all, you're surrounded by the example of all of the immensely complicated implications of everybody who has worked before you.
Listen: ibid.
Frank, do you feel in a way that you're — 'competing' is the wrong word — but matching yourself against these people? (Hannah Rothschild to Frank Auerbach, referring to Auerbach's practice of making drawing from the collection of the National Gallery in London.)
I do, in a sense. But the thing is, when I was young I thought … I felt that I was 'in the ring with them,' as Hemingway used to say — he was in the ring with Turgenev. And now I just think I need their help … There's no point in self-evaluation. I mean, the fact is that, of all the hard-working painters, 999 out of a thousand of them are totally washed away in the stream of history and the rest will last for two- or three- or four-hundred years. It don't see that it's — it's not really a success game…
Watch: Frank Auerbach: To the Studio, 2001. Hannah Rothschild and Jake Auerbach; Jake Auerbach Films Ltd., and BBC.
More unexpectedly, one of the formal triggers for Auerbach's building sites was that 18th-century master of the landscape with ruins, Piranesi. 'I remember going to David Bomberg's class at the Borough Polytechnic, and him showing me — as much as to say how can I kick this student who doesn't understand what's going on? — Piranesi's Carceri, the Prisons. At that moment I remember suddenly seeing that there was a real excitement in the wordless and subject-less tension of the structure in space.'
Read: David Dawson, "Auerbach's London", Apollo, 1 October 2009 (accessed 11 Aug 2016, via thefreelibrary.com.
Elsewhere on
the Finch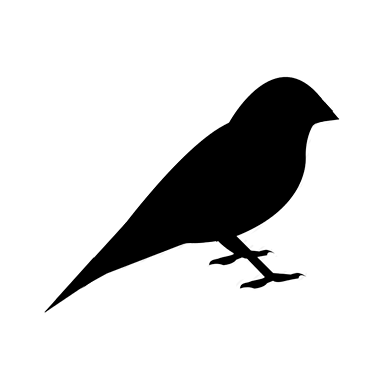 In sum, Auerbach found himself admiring in de Kooning what he admired in Soutine — the sort of draughtsmanship which is deeply painted, bathes shapes in air and carries the eye around the back of the form, rather than leaving it with the contours and colour of a flat patch. If any American artist of the 50s seemed to Auerbach to have matched the terms of Bomberg's 'spirit in the mass', that person was de Kooning. The example of Abstract Expressionist gesture did not wreak a sudden change in Auerbach's work, as it did in other English painters… . Instead it was slowly and cautiously absorbed, slowed down by the thickness of Auerbach's surface, which it energized in terms of vectors pushed through the paint — directional brushstrokes which wiped aside the clutter of pentimenti under the paint-skin. The first work in which this became clear was Shell Building Site From the Thames, 1959, a view down into the deep cut of the excavation for the skyscraper.
Read: Robert Hughes (on Frank Auerbach), from our series Maker's Mark.
Tags:
Auerbach (Frank)
,
Bomberg (David)
,
Constable (John)
,
Painting
,
Sickert (Walter)
,
Surrealism