We can agree with Plato's utterance that beauty is the splendor of truth…
J. F. Martel

Terrible Beauty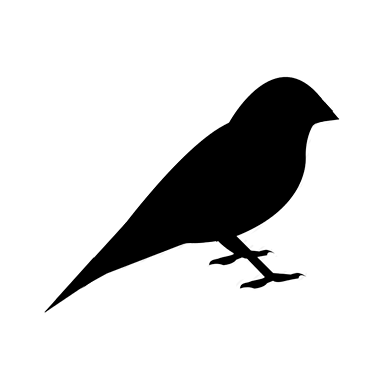 Cover: Jan Saenredam, (After Cornelis Cornelisz. van Haarlem). Plato's Allegory of the Cave, 1604. Credit: Wikimedia Commons. Please read our Fair Use Disclaimer.
Popular culture today is drenched in kitsch, with its facile reduction of everything to the maudlin and the innocent.
I am not suggesting that all art that exhibits the traits of classical beauty—symmetry, harmony, and unity—should be flagged as crap. However, it does seem evident that whenever these qualities manage to produce truly astonishing beauty, whether today or in the past, they do not serve as ends in themselves. Even in premodern works, traditional aesthetic ideals generate radical beauty to the degree that they appear under threat, that is, to the degree that they include an element of chaos. If the music of Bach is more moving than elevator Muzak even though both follow the same basic principles, it is because Bach gave harmony a dizzyingly precarious existence. He made it teeter perpetually on the brink of dissolution. Bach knew that pleasant melodies weren't enough to make art; for real beauty to emerge, the unthinkable has to be given its due. Harmony under threat is beautiful in the radical sense because it lets in the dimension of time, with its intimations of death, impermanence, and irreversible change.
Harmony under threat is beautiful in the radical sense because it lets in the dimension of time, with its intimations of death, impermanence, and irreversible change.
Fair Use Disclaimer. This article includes unlicensed copyright-protected works for the purpose of criticism, research or comment.
Kitsch, on the other hand, consists in precisely the opposite effect. The Muzak that lulls us up the elevator shaft or dims our minds while we wait on hold has one purpose: to present us with a picture of life wherein time, death, and chaos never figure. As Kundera succinctly puts it, "Kitsch is a folding screen set up to curtain off death." † The sentimentalism of kitsch denies dynamic becoming in favor of a transcendent ideal of fixed being; it banishes the New in the name of the same and the safe. The wildlife calendar wants you to forget that the polar bear will grow up to be a dangerous predator. The surgically enhanced movie star wants you to believe that the aging process can be stopped. The faux-colonial suburb wants you to overlook the fact that the past it evokes is gone and will never return (even as it romanticizes it into something it perhaps never was). In denying the truth of time, impermanence, change, and death, kitsch loses the sublimity that is essential to radical beauty.
Because it is safe and soothes us with illusion, kitsch often acts as a substitute for things we have lost. That is why popular art depicting animals tends to favor species that are either vanishing (polar bears) or that have disappeared from daily life (horses). Similarly, the "old-fashioned" look that certain designer neighborhoods adopt acts as a surrogate for a communal life that is conspicuously absent from such places. It is kitsch's substitutive function that makes it sentimental: like canned laughter, it allows us to participate in feelings that do not actually belong to us.
Kitsch is all text and no subtext, or else its subtext is precisely the thing that it wants to deny, as with the sexual undertones so often expressed inadvertently in art intended for children. Radical beauty, by contrast, is a breeding ground for subtext and subliminal associations of every kind, thanks to its immanent reference to the Weird in all things. In the aforementioned preface to Dorian Gray, Oscar Wilde claims that ultimately, "beautiful things mean only beauty." What he means, I think, is that beautiful things enable a form of consciousness that exceeds mechanical signification. In this heightened state of consciousness, a different order of meaning emerges, and reality acquires the halo of the numinous. We can agree with Plato's utterance that beauty is the splendor of truth, but in terms of radical beauty, truth does not refer to a set of communicable data, nor does it indicate a common ground on which we could all stand in agreement. It is the truth of groundlessness itself, the truth of absolute mystery.
"The artist is the creator of beautiful things." From Kant's perspective on conventional beauty, Wilde's definition would seem to demote artists to a cosmetic role, turning them, as William Irwin Thompson said, into "the interior decorators of Plato's cave." ‡ On the other hand, under the terms of a radical beauty that brings forth the Real instead of pacifying us with delusions of "realism," Wilde's line can help restore art to its shamanic source in our minds. Perhaps it would have been better if Wilde had defined the artist as the creator of numinous things—of enchanted objects, omens, or talismans. Because if there is one thing that all beautiful things share, it is that they are all symbols. They are all transmissions from another plane of existence.
†Milan Kundera, The Unbearable Lightness of Being, 1984; trans. Michael Henry Heim (New York: Perennial Classics, 1999), 253.
‡William Irwin Thompson, The Time Falling Bodies Take to Light: Mythology, Sexuality and the Origins of Culture (1981; New York: St. Martin's Griffin, 1996), 248.
Excerpted from Reclaiming Art in the Age of Artifice: A Treatise, Critique, and Call to Action by J.F. Martel, published by North Atlantic Books, copyright © 2015 by J.F. Martel. Reprinted by permission of North Atlantic Books. (pp. 57 — 60)
Recommended
There is peace and security in Sign City. Thinking, there, is a matter of associating the right signs with the right things and then submitting these signs to the algorithm of your preferred ideology. But peace and security come at a price…
Read: J. F. Martel, "How Symbols Matter. (The Finch, March 2016)
In its sublime otherness, the symbol calls us. Since it is a sign, but a sign that exceeds the normal semiotic mode, we feel compelled to interpret it.
Read: J. F. Martel, "Sign and Symbol", excerpted from Reclaiming Art in the Age of Artifice: A Treatise, Critique, and Call to Action. (North Atlantic Books, 2015)
Imagination begins at the limit of reason and judgment. Northrop Frye spoke of it as forming an "intermediate world" …
Read: J. F. Martel, "An Inexhaustible Spring", excerpted from Reclaiming Art in the Age of Artifice: A Treatise, Critique, and Call to Action. (North Atlantic Books, 2015)
J.F. Martel is a writer and filmmaker based in Ottawa, Canada. His essay,
"How Symbols Matter"
, leads-off our series,
Signal to Noise: Sign, Symbol, Transmission, Translation
. Follow him on Twitter:
@JF_Martel
Tags:
Correspondence
,
Formats/Formatting
,
Index(ical)
,
Kitsch
,
Kundera (Milan)
,
Passage
,
Plato
,
Reference
,
Semiotics
,
Sign
,
Symbol
,
Thompson (William Irwin)
,
Time/Temporality
,
Translation
,
Transmission
,
Wilde (Oscar)