An Inexhaustible Spring
J. F. Martel

An Inexhaustible Spring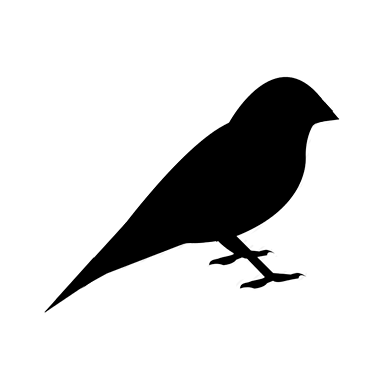 Cover: Artist Unknown (Australian), Red infill flying fox, (detail) (4000 BCE — 2000 BCE). Credit: Wikimedia Commons. Please read our Fair Use Disclaimer.
To summarize, art is expression — not communication. Expression is nonutilitarian and has no purpose beyond itself. Early on this led me to define works of art as things whose only function is to be perceived. Since the appearance of such things in everyday life breaks the drift of habit for which we have been hardwired by evolution, art always occurs as an interruption. In the course of time, humans have produced innumerable works of art, subordinating them to innumerable ends according to the needs of the hour, yet all art exhibits a primal quality that exceeds those appropriations. Because the inherent multivalence of art threatens the desire to reduce things to clear significations, human societies have a tendency to overlook it, with the result that a great many aesthetic objects are called art when they are perhaps something else. To clarify the distinction I called art designed to serve instrumental reason "artifice." In its worst forms, artifice amounts to aesthetic manipulation of a kind that is indisputably hostile to the ideals of openness, plurality, freedom of thought, and rational discourse that we were told were the cornerstones of modernity. Art, on the other hand, is innately emancipatory, being itself the affirmation or sign of freedom.
Imagination begins at the limit of reason and judgment. Northrop Frye spoke of it as forming an "intermediate world"†
Fair Use Disclaimer. This article includes unlicensed copyright-protected works for the purpose of criticism, research or comment.
The percipient apprehends the primal quality of art as beauty and symbol, in an experience that invariably involves a sense of radical mystery. Art dissolves the fog of Consensus in which we normally operate to reveal the unseen in the situation. It places us in exactly the same position as the first people who stared up at the stars in wonder. The work of art is perpetually new; it demands reinterpretation with each era, each generation, each percipient. Great works of art are like inexhaustible springs originating from a place beyond our "little world of man." They reconnect us with a reality too vast for the rational mind to comprehend. Therefore art can be described as the human activity through which our all-too-human mentality is overcome and in light of which all finite judgments are shown to be insufficient. It is a sinking to the source and a leap toward the infinite.
Imagination begins at the limit of reason and judgment. Northrop Frye spoke of it as forming an "intermediate world" of pure metaphor†, and the English writer Patrick Harpur called the realm of the imagination "daimonic reality," observing that it was populated not only by the aesthetic figures of art and mythology but also (and in his book, more importantly) by those entities that people encounter all the time even though they do not seem to "exist" in a material sense: fairies, aliens, ghosts, demons, and their ilk. ‡ This imaginal world we step into with the help of the creative imagination is indistinguishable from what indigenous peoples refer to as the spirit world or the land of the dead. Art is a paranormal phenomenon, no matter how widespread in comparison with other things of the sort. A patina of familiarity hides its strangeness from us in the day-to-day, but we see it afresh whenever a work breaks through our defenses and bowls us over.
†Northrop Frye, Words with Power: Being a Second Study of the "The Bible and Literature" (Toronto: Penguin Canada, 1990), 13.
‡ See Patrick Harpur's masterful study of fringe phenomena, Daimonic Reality: A Field Guide to the Otherworld (London: Viking Arkana, 1994), 93, 279 and passim.
Excerpted from Reclaiming Art in the Age of Artifice: A Treatise, Critique, and Call to Action by J.F. Martel, published by North Atlantic Books, copyright © 2015 by J.F. Martel. Reprinted by permission of North Atlantic Books. (pp 129 — 131)
Recommended
There is peace and security in Sign City. Thinking, there, is a matter of associating the right signs with the right things and then submitting these signs to the algorithm of your preferred ideology. But peace and security come at a price…
Read: J. F. Martel, "How Symbols Matter. (The Finch, March 2016)
Harmony under threat is beautiful in the radical sense because it lets in the dimension of time, with its intimations of death, impermanence, and irreversible change.
Read: J. F. Martel, "Terrible Beauty", excerpted from Reclaiming Art in the Age of Artifice: A Treatise, Critique, and Call to Action. (North Atlantic Books, 2015)
In its sublime otherness, the symbol calls us. Since it is a sign, but a sign that exceeds the normal semiotic mode, we feel compelled to interpret it.
Read: J. F. Martel, "Sign and Symbol", excerpted from Reclaiming Art in the Age of Artifice: A Treatise, Critique, and Call to Action. (North Atlantic Books, 2015)
J.F. Martel is a writer and filmmaker based in Ottawa, Canada. His essay,
"How Symbols Matter"
, leads-off our series,
Signal to Noise: Sign, Symbol, Transmission, Translation
. Follow him on Twitter:
@JF_Martel
Tags:
Correspondence
,
Frye (Northrop)
,
Passage
,
Reference
,
Semiotics
,
Sign
,
Symbol